| | |
| --- | --- |
| Home » Barnes & Noble NOOK Edition | Tuesday, May 21 |
Barnes & Noble NOOK Edition
Price: $199
Option Details:

There are MILLIONS of books available on Barnes & Noble's NOOK. If your book isn't one of them, you are missing out on tapping a very important, and growing, market of readers. Now you can you reach this audience that is already waiting to buy your book.

Now through April 30th, save 10% on your Nook, Kindle or iPad format with the promotion code E10PCT.

Scroll down to "Product Details" for more information.
The Barnes & Noble NOOK is a revolutionary wireless reading device that allows its owner to instantly download books and newspapers. Only books that have been submitted via the required process and format are available for NOOK readers to purchase and enjoy.

What does publishing on NOOK mean for you as an author?
You will be publishing to the device that was named as CNET's "Editor's Choice" in 2010 and "Best e-Ink Reader" in 2011. These accolades are actively touted on Barnes & Noble's site as a promotional tool (to sell more NOOKs). It works. People are buying more and more NOOK devices.
By combining your book on the Nook eReader itself with availability on the iPad & iPhone, along with the PC markets, you not only can get your book into the hands of the millions of readers forecasted to purchase the NOOK device in the coming months. Add to that the 200 million+ iOS (

iPad and iPhone

) users and countless computer users and you get some critical exposure!

When your book sells, you keep all of your royalties. Barnes & Noble will still take their share, but your profit will be directly deposited into your checking account by Barnes & Noble, without any involvement by (or portion for) Outskirts Press.
NOOK books level the playing field. Because NOOK books normally have a lower retail price, readers are often more willing to buy books written by authors who may not be very well-known.

You will be in great company. Millions of books are currently published to NOOK. Doesn't your book deserve to be one of them?
It is recommended that all authors make their book available to as many different audiences as possible. That way - if a potential reader has one device, they are not prevented from purchasing your book.
Here's how the process works:
Order the NOOK edition now by adding it to your shopping cart.

Our Author Support Department will contact you for some necessary information to provide to Barnes & Noble (including obtaining your book file for formatting).

That's it! We'll take care of the rest. Typically within 4 weeks, your NOOK edition will be online through Barnes & Noble.
Yes! NOOK publishing has finally arrived! Get your book onto NOOK by clicking the "Add to Cart" button today!

NOTE: This option is currently only open to residents of the United States and B&N requires both bank account (for royalty direct deposit) and credit card (for any possible refunds after royalties have been paid) along with TAX ID information for submission.
Author testimonials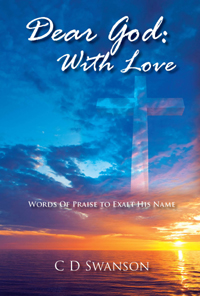 "It was exceedingly easy to publish on Nook, thanks to the professional people at Outskirts Press. It was very quick, I can hardly believe the way it was expedited! I am a very satisfied Author-and am pleased to be able to make my book available on Nook for my readers.
I am going to place all of my books on Nook as soon as possible!

Thanks!"
- C D Swanson, author of Dear God: With Love
"I am thrilled...Until I published I had no idea how many people had the Nook and felt bad they could not download When Pigs Fly. Thank you for making this happen! Thank you - thank you. Now if I could only swing the other packages for marketing! Well, all in good time, all in good time! The Nook in itself will broaden the playing field!"
- Susan Fries, author of When Pigs Fly: A Journey Home