| | |
| --- | --- |
| Home » Virtual book tour in the Blogosphere and on social networks | Sunday, May 19 |
Virtual book tour in the Blogosphere and on social networks
Price: $399
Option Details:

Harness the power of social networking and the "blogosphere" to take your book on a virtual book tour. Scroll down to the Product Details for more specific information.

Authors published with Outskirts Press can save 25% on this option by ordering from within your Publishing Center. Login now and save.
What is a Virtual Book Tour?
A virtual book tour is similar to an actual book tour, although instead of physically traveling from bookstore to bookstore, or radio show to radio show, you and/or your book are making "appearances" in the blogosphere and on social networking sites like Facebook, Twitter, and YouTube. This saves time and money because it is much more efficient and cost-effective to "appear" on a blog, a website, or an internet radio talk show, than it is to load up the mini-van and drive from state to state.
And, unlike a physical tour, which is over the minute you leave, a virtual book tour stays archived and available for Internet Searches FOREVER!
With the Virtual Book Tour option from Outskirts Press, we make it easy for you to "book" your blog tour through the blogosphere and social networking community! You will reach new audiences and new readers with relatively little effort.
Outskirts Press will announce your Virtual Book Tour to the blogosphere. We will then forward you every inquiry we receive in response to the announcement about your book. We will also send you a Virtual Book Tour Packet, which includes all of the materials you need to follow-up with the bloggers quickly and easily in order to schedule your "appearance" on their blog, website, or social network. In most cases your appearance may include a book review and/or an author interview.
While on your Outskirts Press Virtual Book Tour, you will also receive a Spotlight Appearance on the
Self-Publishing Advice
blog, which receives its own announcements on
Twitter
and
Facebook
.
We will also register you with a clipping service to keep track of all the blog appearances your book receives. Every time your book title is mentioned anywhere on the Internet, you will receive up-to-the minute email notification. That means as the blog appearances start adding up, you will know, in order to re-visit the blog or site directly to participate in any comments that result from your online appearance.Your success with your virtual book tour depends upon your participation, so start "hitting the road" today with a fast, effective, efficient Virtual Book Tour, from Outskirts Press. The number of inquiries and amount of interest from bloggers varies based upon book content/subject matter. We encourage you to follow-up with each blogger promptly for best results by following the instructions you will receive in your Virtual Book Tour packet.

Author testimonial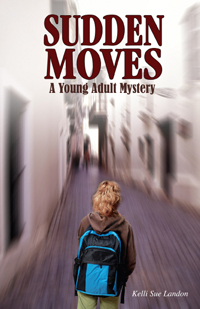 "I have learned so much while publishing my book with Outskirts Press. Not only has my book been sold on major retail websites, the marketing choices I have available are outstanding! I have never seen so many ways to market a book with any other self publisher! They did great work on my book trailer as well as various emails, providing tips for promoting my book. The Virtual Book Tour has really helped - putting my book out there on other readers' blogs helps for exposure. I now have my second novel sent to Outskirts Press and can't wait to see this finished product!"
- Kelli Sue Landon, author of Sudden Moves: A Young Adult Mystery