6.14 x 9.21 Paperback

ISBN: 9781432736767

$14.95
| | |
| --- | --- |
| Genre: | RELIGION / Christianity / General |
| Publication: | Feb 04, 2009 |
| Pages: | 170 |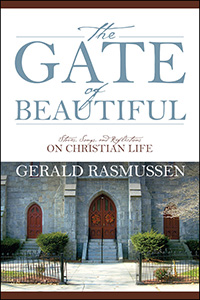 Jerry Rasmussen is one of those rare writers who makes it look deceptively easy to express deep wisdom, employing wit, humor, homilies, and poignance to show the deeper values that lie within the everyday comedies and tragedies of life. His writing style is lively, engaging and utterly delightful.
-Miriam Hospodar, author of "Heaven's Banquet."
Your music, lyrics, writings, and testimony certainly reflect the power, presence, and love of Jesus in all you do. You are surely anointed by God and I can see him using you and enlarging your tent as you continue to spread the Word of God through your songs and writings.
-Pastor Lou Santoro, Grace Bible Church, Shelton, Connecticut

If you are looking for God, He's not hard to find. He is in the weed that pushes its way up through a crack in the sidewalk reminding us of the sanctity of life. He is there in the checkout clerk who stops for a moment to comfort an elderly woman who has just lost her husband. You can see Him in the vastness of the universe He created, and hear Him in the silence of a cold mountain lake at sunrise. God is everywhere.

from The Gate of Beautiful



About Gerald Rasmussen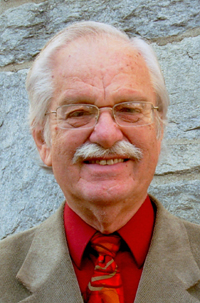 Jerry Rasmussen is a keen observer of the details of everyday life. He sees the handiwork of God all around him, and shares his insights through stories and songs. Just as the gospel of Jesus Christ was filled with common folk like fishermen, farmers, carpenters and shepherds, Rasmussen writes of a weary traveler on a Greyhound Bus, honky tonk angels, hoboes, and one-eyed dogs. His writings have the simplicity of parables, and Christ's teachings are interwoven through his songs. The lyrics and commentary for 11 of the songs that he has written are included in the back of the book.



For the last forty five years, Jerry Rasmussen has been writing and performing folk and gospel songs. He has recorded five CDs, including one with his gospel quartet, The Gospel Messengers.