5.5 x 8.5 paperback cream

ISBN: 9781432741372

$15.95

Instant e-Book Download

$5.00

Note: e-Books are for electronic enjoyment only. They may not be edited or printed.
| | |
| --- | --- |
| Genre: | BUSINESS & ECONOMICS / General |
| Publication: | May 22, 2009 |
| Pages: | 224 |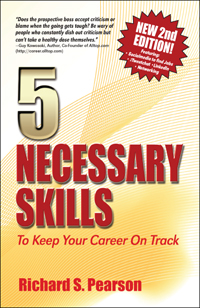 This new edition focuses on helping to craft the mindset necessary to maintain continuous employment given the new workplace environment and how we communicate, how companies recruit and hire, your ability to adapt and change, and comprehend the very nature of the jobs you will hold going forward. Whether you're searching for a new job or trying to hang on to the one you have, 5 Necessary Skills will give you the advantages you need. You'll learn: • how to be proactive • how to be cognizant of and recognize what's going on in your company • the importance of networking • the importance of finding a mentor • and how to deal with bad bosses. hose people who exhibit the 5 Necessary Skills are the ones who will get and hold onto the best jobs—and you could be one of them. "Being prepared for the twists and turns and disappointments of today's job market means we have to take control of our lives and gain knowledge about how to handle them."
—Carol Kleiman, Author of Winning the Job Game: The New Rules for Finding and Keeping the Job You Want

In the second decade of the two-thousands and beyond, there will be no return to the "customary" jobs market and "traditional" exit from recessions. In the past, we could always depend on the creation of new small businesses to pull us bootstrapping out of recessions. After all, this entrepreneurial segment generated more than two-thirds of all new jobs in the past two decades. But there was a perfect storm against us this time: the lost decade of the stock market, the housing bubble burst and corresponding loss of personal wealth, and the deepest recession of (most) of our lifetimes. These conditions have reduced risk-taking as workers are postponing retirement, trying to replenish savings accounts, and scrimping to fund their children's college education. Coupled with the unwillingness of the banking industry to fund startup operations, the small business pathway to success is all but stymied for entrepreneurs. We can only be hopeful this segment will again become the jobs "engine." We must change and grow intellectually to survive because we have learned that we can no longer count on the institutions of government, corporations, and education. Be confident enough in yourself to accept a lateral move or a lesser title. Always jump at the opportunity for retraining programs. Be prepared to do contracted, project, or temporary work -- that is what the future holds.



About Richard S. Pearson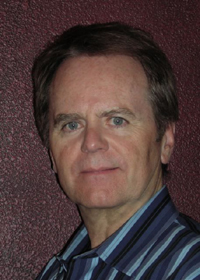 Richard S. Pearson has held vice-president positions with four multibillion dollar travel industry companies and three Internet early stage companies. His experience has given him a unique perspective on how to navigate the organizational structures of both large and small companies. He has hired and trained hundreds of employees from frontline salespeople to vice presidents, and coached many through their careers. Pearson loves to travel and has visited the European capitals and Middle Eastern capitals, cycled through Tuscany, visited the far reaches of Asia, the Himalayan Mountains, and the Gobi Desert. He is an avid cyclist, skier, and fly-fisherman residing in Colorado.