Bayou Cocktail
A Novel
Paperback
Retail Price: $17.95
Buy 1-9 copies: $16.16 each save 10%
Buy 10 or more: $8.98 each save 50%
Cost: $16.16
Qty: You save: 10%
Book Details: Scroll below for more information about this book, provided directly by the author.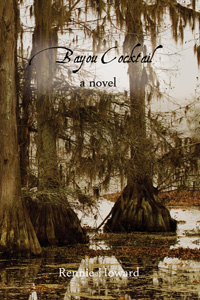 ---
Product description...

Dr. Charlie Leveau is a surgeon who, facing divorce and a malpractice suit, goes home to Louisiana to take care of his father. The elder Dr. Leveau was assaulted and left for dead after accidentally uncovering knowledge about an organized crime operation and a corrupt hospital administration. Along with a colorful cast of old friends, Charlie risks his life and career to find out why his father was attacked and who did it. Bayou Cocktail is an emotionally gripping and suspenseful book, sprinkled with a liberal dose of character and humor. It's a tribute to small towns, to good friends, to right prevailing, and to the end sometimes justifying the means.
---
Product details...
Paperback
Format: 5.5 x 8.5 paperback cream, 308 pages
Publisher: Outskirts Press (Jan 29, 2013)
ISBN10: 1478713763
ISBN13: 9781478713760
Genre: FICTION / Action & Adventure

---