Brooklyn Revisited
My Journey Back
Paperback
Retail Price: $30.95
Buy 1-9 copies: $27.86 each save 10%
Buy 10 or more: $23.21 each save 25%
Cost: $27.86
Qty: You save: 10%
Book Details: Scroll below for more information about this book, provided directly by the author.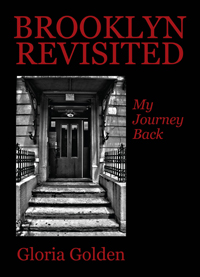 ---
Product description...
One Hanson Place
Brooklyn Revisited contains black and white photographs, accompanied by prose. Traveling through Brooklyn's urban landscape has been rewarding. . . a memorable time for me. This has been a chance to recapture the look of my time there, and I can see the changes that have taken place. Most importantly, I have rediscovered Brooklyn through the camera's lens.
---
Product details...
Paperback
Format: 8.5 x 11 color paperback, 107 pages
Publisher: Outskirts Press (Feb 14, 2012)
ISBN10: 1432783963
ISBN13: 9781432783969
Genre: PHOTOGRAPHY / Photojournalism

---