5 x 8 paperback white

ISBN: 9781432761790

$11.95

7 x 10 casebound

ISBN: 9781432772499

$18.95

Instant e-Book Download

$5.00

Note: e-Books are for electronic enjoyment only. They may not be edited or printed.
| | |
| --- | --- |
| Genre: | FICTION / Action & Adventure |
| Publication: | Oct 25, 2010 |
| Pages: | 237 |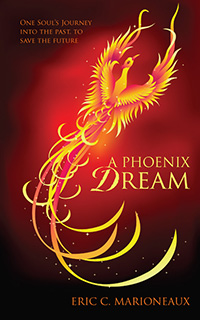 Alexander Manning was an ordinary college professer living an ordinary life, until one fateful morning, a tragic car accident puts his body into a coma, and sends his Soul on a journey like no other... A journey which will lead him to an encounter with the Archangel Uriel... Uriel offers Alex a chance to change the destiny of his Soul, and the fate of an entire world, if he can correct a terrible mistake... A mistake that was made in a previous life. Alexander's Soul must journey back in time to a life he knew as Ashira Sento, a young female warrior on another planet... When Ashira learns that an alien race have in their possession a technology of incredible power that can threaten her world with destruction, she must take drastic action and make the right decisions that will not only save her family, but her entire world from death or slavery...

Media Center

Press play to watch the video...







It has often been said by many, that Angels communicate with us in our dreams. I was never entirely sure whether or not I believed this to be true, until one night in January of 2004, when I had such a dream. It was a very vivid and detailed dream, and one that I could not stop thinking about the next morning. In this dream, I was visited by a beautiful woman, who introduced herself as the Archangel Uriel. She talked with me about the Afterlife, Reincarnation, and the Journey of the Soul. She revealed many things to me during this dream, many of which were the direct inspiration for this book. However, one of the things I remember best was something she said, something that I could not get out of my head. She said, "Remember your faith in God, remember love, and you will not fail." What made this particular dream so unusual for me was the fact that I had never heard of the Archangel Uriel in all my life. Like many, I knew of the Archangels Michael and Gabriel because thay are mentioned in the Bible and other prominent works and prayers, but I knew nothing of Uriel. The next morning, I decided to look up Uriel on the Internet and was amazed by what I found..



About Eric C. Marioneaux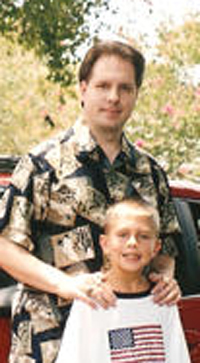 Eric Marioneaux has worked as an Air Traffic Controller or an Aviation Resource Manager for the USAF for the last 25 years... Born with a ravenous hunger for knowledge, he is an Amatuer Astronomer, Artist, Writer, and avid student of History and Ancient Cultures, Theology, Philosophy, Mythology, and the Paranormal.
Eric Marioneaux was born in Port Arthur Tx on Jan 30 , 1964. He is now divorced and has a teenage son named Alexander. He currently works and lives in Atlanta Georgia with his dog Jill. My next novel is in the works..