5.5 x 8.5 paperback cream

ISBN: 9781432762964

$14.95
| | |
| --- | --- |
| Genre: | BIOGRAPHY & AUTOBIOGRAPHY / General |
| Publication: | Aug 26, 2010 |
| Pages: | 240 |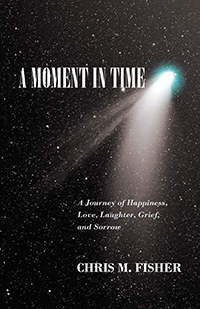 Born in rural Eastern North Carolina of parents near poverty, this author has told a compelling story from the heart. It is easy to read. Having been born in the south, the author scatters bits of southern humor throughout which brings a smile to your face. Death brought on despair at an early age and drugs brought on challenges to an already confusing world. Concealing a deep dark secret was hard and challenging at times and caused the author to question his God. A failed relationship brought on many moments of sad reflection, but a new love brought about happiness and laughter. Hard work and determination gave birth to a successful career that delivered the author, as an adult, from a world of poverty. Through a process of discovering his inner self, his values, his motivation, his goals, and beliefs, his life changed. It is a story of encouragement that should be read by all who have an interest in the human journey. Jan: "This is a compelling and beautiful love story. It is an easy and fun read filled with insights not only into the climb out of poverty but the coming of age of a young man in the Sixties and beyond." Loyd: "This author told a great story; I read it in one sitting." Peggi: "I was struck by the author's honesty and candid story. He 'shows' the story rather than simply telling it. That is, one can visualize the environment and even feel the tension. Don: "I couldn't put the book down. Before I knew it, I had read A Moment in Time from cover to cover." TO ORDER: CLICK ON THE BARNES AND NOBLE OR THE AMAZON TAB AT TOP LEFT HAND CORNER OF THIS PAGE. OR GO TO PLAY.GOOGLE.COM

AN EXCERPT: The remainder of the day passed all too quickly. We walked among giants, monuments to the glories of the past, a tribute to a simpler past of days long, long ago. Wars were fought, heroes were made, yet we were fighting a war of our own, a war that would create no heroes, a war we hoped would create neither winners nor losers. Again, we touched, again we held each other and sought comfort and calm from the strength of one another, repeating our names, repeating our love trying to push aside the pain to make room for something we knew not what. We drank some and thought about drinking more --- but were acutely aware that the day and hours we so treasured were drawing to a close. One last touch, one last embrace, one last kiss for we knew not when the time would come again. To see inside the book, click "Search Books" below.



About Chris M. Fisher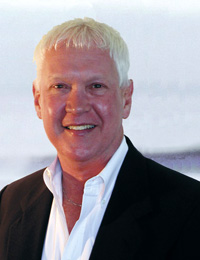 Chris Fisher was born in 1947 in eastern North Carolina in the rural village of Verona. He holds a Bachelor of Science degree in Applied Behavioral Science. Fisher retired in 2005 from the federal government in Washington, D.C. after more than 30 years of service. His long career included work in management consulting, human resources, policy analysis, budget development, and advising Presidential appointees on national education policies and issues. This book is Fisher's first attempt at published writing, something he longed to do in retirement. Fisher lives in Rehoboth Beach, Delaware with his partner. Contact the author at cmfmep@gmail.com To see inside the book, click "Search Books" below.