8.5 x 8.5 color paperback

ISBN: 9781432798154

$16.95

Instant e-Book Download

$5.00

Note: e-Books are for electronic enjoyment only. They may not be edited or printed.
| | |
| --- | --- |
| Genre: | JUVENILE FICTION / Animals / Birds |
| Publication: | Aug 31, 2012 |
| Pages: | 34 |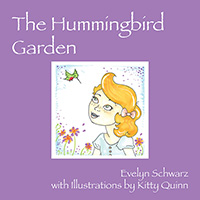 Six-year-old Alexis and her parents have just moved from an apartment in the city to a home in the suburbs. While lying in the grass in her new backyard, Alexis is startled by a tiny flash of color darting by, heading for her neighbor's yard. Peeking through a hole in the fence, she sees a wondrous sight. Her new neighbor's backyard is filled with hundreds of beautiful flowers, and there are colorful glass balls hanging from some of the trees. But the most magical sight of all are the tiny, jewel-like birds flashing by, hovering in midair, and even flying backward! This delightfully illustrated book will bring the world of hummingbirds to life as Alexis learns a valuable lesson about what sharing can accomplish.

Media Center

Press play to watch the video...







The Johnsons' house was brand- new, and the backyard had only grass. There were no trees or flowers planted yet, so Alexis came up with an idea. "We could plant lots of flowers and trees to attract hummingbirds. Then we can watch them too!"
---

About Evelyn Schwarz with Illustrations by Kitty Quinn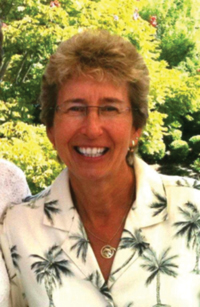 Evelyn Schwarz loves the outdoors and volunteers as nature center docent at a local regional park in San Diego, California. She enjoys hiking and sharing nature with others. The Anna's hummingbird is one of her favorites. Illustrator Kitty Quinn is a high school student who plans to attend the San Francisco Academy of Art. The author can be contacted at: Ev4schwarz@gmail.com or 619-756-5156