5.5 x 8.5 paperback cream

ISBN: 9781432706845

$11.95

Instant e-Book Download

$5.00

Note: e-Books are for electronic enjoyment only. They may not be edited or printed.
| | |
| --- | --- |
| Genre: | FICTION / Short Stories (single author) |
| Publication: | Oct 28, 2007 |
| Pages: | 56 |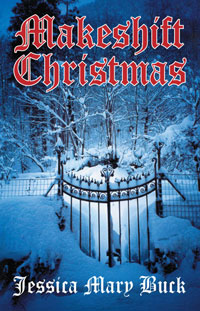 It is 1980. Computer programming is still relatively in its infancy. It's the age of COBOL and huge decks of IBM cards. Into the thick of this is thrown Rebecca Andrews, "dumped", broke, middle-aged housewife. Refusing to remain "a discard", Rebecca joins forces with her pregnant daughter and ex-Navy son-in-law while they not only survive a merciless upstate New York winter, but struggle to complete college while each holds down several menial jobs. Their destitute circumstances make their lives an endless cycle of work, study, and survival. This Purgatory reveals to each member of this non-traditional family his/her inner strength ... a strength that each previously could not have imagined.
But now they must face an impoverished Christmas. Will this be the one adversity that will ultimately be unbearable ... the suffering that will break their collective spirit? Amazingly, a quite ordinary symbol renews hope and resolve for the threesome.
A story of profound courage, grueling physical endurance, never-ending hope, and yes, occasional laughter, Makeshift Christmas is an inspiration to all those who dare to reach for something higher.

"I can be strong, Mother," Meghan reassured her, wiping away tears, "I can be as tough as you are."
"I didn't know how tough I COULD be until I HAD to be", answered Rebecca, pensively.



About Jessica Mary Buck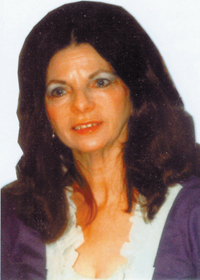 Jessica Mary Buck utilizes the written craft to reveal the intense emotions that underlie the quiet façade of our seemingly tranquil, routine lives. She has the uncanny ability to perceive realities which others simply do not see. Makeshift Christmas is the first in a series of short stories and novelettes with work forthcoming on several, thought-provoking tales. Ms. Buck has worked as a free lance writer, newspaper columnist, reporter, political ghost writer, publicity director, and public speaker. She now turns her attention to publishing her vast collection of compelling short stories. The mother of "five grown children in five different states", Jessica and her husband live in a "Charles Dickens" type village in rural Pennsylvania with two very spoiled little dogs.